Want 100% CAD Standards Conformance? Use CADconform!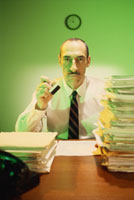 CADconform provides a fast, reliable, affordable way to promote and enforce 100% conformance to CAD standards. It is a software add-on that becomes a seamless part of the native AutoCAD and MicroStation environments.
CADconform is the only solution that provides a complete CAD Standards system, a defined, repeatable process that ensures your drawings will conform 100% to your CAD standards. There's no guessing – the process ensures the result.
A complete CAD Standards system must do all of these things:
Create and manage standards, including security
Manage all aspects of CAD standards including: import of existing standards, create new standards, organize them into meaningful sets for your organization, modify and maintain your complete set of standards, and ensure security of your standards so they can only be changed by authorized personnel.
Allow controlled access to standards for all groups needing to use them
Anyone who must use the CAD standards — whether employee or contractors, on site or at remote locations — must have access to them. Also, drafters must have access to only those standards they'll actually use. For example, if someone works on only mechanical drawings, they probably don't need to see the electrical standards.
Incorporate standards into drafting tools
Most quality experts agree, you cannot "inspect in" quality after production or manufacturing. Standards must be part of the production process. Drafting tools must make it easy for drafters to create drawings using the CAD standards
Provide drafters with tools to easily locate and correct non-conformances
A drafter invests time and effort to understand the purpose and requirements of a specific drawing. He or she knows first-hand why and how the elements were drawn, making that drafter the best qualified person to correct the drawing

Provide a reliable indication of conformance to standards
A person looking at a drawing can't realize the benefit of the standards if he or she has no indication or assurance that the drawing does conform to the CAD standards. CADconform is the only solution offering a tamper-proof electronic seal, assuring 100% conformance to your standards, data integrity and user confidence. Once the drawing is sealed, if it is opened and changed without being re–checked, the seal is "broken", indicating the drawing must be re–checked.
Protect the data integrity of your document management system (DMS)
Like any other system, a DMS is only as good as the data in it. CADconform ensures the data integrity of the drawings in your system, helping you get the maximum ROI from your document management investment.
Do all of the above reliably, affordably and efficiently, as a seamless part of the drafting workflow
For example, a complete CAD Standards system must work with the most commonly used drafting software applications, AutoCAD and MicroStation. And the system must also be affordable; we could very likely use many extra resources to improve conformance, but increasing operation costs is not an option.
CADconform Administrator Workflow
For administrators and managers, workflow typically goes like this:
Import — Leverage your existing standards by importing them from literally any electronic source. You don't have electronic drafting standards? CADconform can create them from one of your CAD drawing files.

Manage — Standards reside in a central, open, web-based repository, where administrators have increased control of standards creation, maintenance, security and access.

Report — Real-time management reports let administrators and managers know the exact conformance status of hundreds and thousands of drawings in seconds.
CADconform Drafting Workflow
For drafters, workflow typically goes like this:
Draft — Everyone drafts with CADconform easy-to-use drafting tools based on your standards, in a native MicroStation or AutoCAD environment. Employees or contractors, onsite or in remote locations, all use the same tools and the same standards.

Check/Fix — On completing a drawing, the drafter – the person best qualified to fix a drawing – runs the CADconform Check/Fix feature. Like a spell-checker for your standards, in just a few seconds, Check/Fix locates non-conformances and makes recommendations for corrections.

Seal — After a drawing has been conformed, apply the CADconform tamper-proof electronic seal, a clear assurance of quality and 100% conformance to your CAD standards.

Check–in — When the drawing is conformed and sealed, check it in to your document management system (DMS). CADconform works to ensure the data integrity of the drawings in your DMS, helping you get the maximum ROI from your DMS investment.

Next Steps: Read CADconform Product Brochure